ARTtalk.com

Click Here for the

New Monthly Issue of ARTtalk Local Beacon, N.Y.

ARTtalk Each month you'll find informative articles that deal with a variety of subjects such as artists and art history, current events and art world news, schools, competitions and workshops, and a Kids?Korner. Subjects vary each month. art supplies, airbrushing, drawing, painting, printmaking, sculpture, ceramics, matting and framing, arts and crafts, and more. These explain various techniques—how to work and paint with artist's watercolor on paper, oils or acrylics on artist canvas; how to use pastels, pencils or pen and ink; how to work with different surfaces grounds; how to paint with the airbrush and compatible materials; the use of projectors and light boxes in your work and more. You'll also find artists information on magazines, art books. (Established 1990)

ARTtalk Cybercopy - posted March 1, 2015
(ARTtalk's latest cybercopy is posted on the 1st of every month.)

Shatter Rupture Break the Rules

Accelerated communication. Rapid technological advances. People traveling faster and farther than ever before. Global conflicts that unsettle daily life. Watch this video for a glimpse of how avant-garde artists responded to the tumultuous changes of the first half of the 20th century. And then immerse yourself in Shatter Rupture Break, the first exhibition in the Art Institute's Modern Series, which unites works of art—painting, sculpture, film, photography, design—from across the museum's collections to show the radical and constructive ruptures of modern art. Opens February 15.

ARTPOURRI—NEWS

Youth Creativity Celebrated—Since 1923 the Scholastic Art & Writing Awards have recognized the vision, ingenuity and talent of our nation's youth. At the 2015 Hudson Valley Scholastic Art Awards, students of the Art Institute of Mill Street Loft in Poughkeepsie, NY, were awarded 59 Gold and Silver Key awards, two American Visions and 64 honorable mention awards. Gold and Visions winners will have their pieces forwarded on to the national competition, where they will compete with other winners from over 100 different affiliates nationwide.

Sketches Revealed—During a recent paper conservation treatment, the Barnes Foundation (Philadelphia, PA) discovered two unfinished sketches—one graphite and one watercolor—on the reverse sides of two watercolors by Cezanne, which depict the landscape of southern France: The Chaine de L'Etoile Mountains and Trees, normally on view in the Collection Gallery. The sketches will be on view April 10-May 18.

Paintings Donated—35 outstanding artworks have been donated by leading artists in support of MOCA-Los Angeles, to be auctioned in May at Sotheby's-New York.

Artists Selected—ArtBridge has announced its third exhibition in Kingston, NY, which will feature the work of Gabe Brown (Kingston) and Jean-Marc Superville Sovak (Beacon, NY). Selected from over 400 submissions, the works will be reproduced, enlarged and displayed for six months beginning March 7 on the 90-foot long Greenkill and Broadway Ave. bridges in Midtown, Kingston.

Special Day Inaugurated—The Met Museum, NYC, has initiated MetFridays, when the Museum is open until 9 p.m. and visitors can view exhibitions, drop into drawing classes, enjoy concerts or catch up over drinks or refreshments. See a schedule at http://www.metmuseum.org/events/programs/met-fridays.

Exhibition Announced—The Thomas Cole National Historic Site (Catskill, NY) and The Olana Partnership/Olana State Historic Site (Hudson, NY) will co-host a landmark exhibition of contemporary art to highlight the pivotal role that the two historic properties—and the artists who lived and worked there—played in shaping America's culture of contemporary art. River Crossings: Contemporary Art Comes Home will be on view May 3—Nov. 1.

Medal Winner Announced—The Caldecott Medal is awarded annually to the artist of the most distinguished American picture book for children by the Association for Library Service to Children. The 2015 winner is The Adventures of Beekle: The Unimaginary Friend, illustrated and written by Dan Santat (Little, Brown and Company). In addition, six Honor Books were named. www.ala.org.

Reopening Celebrated—The Wadsworth Atheneum, Hartford, CT, has unveiled their newly renovated galleries of Post-War and Contemporary Art with a new exhibition. Coney Island: Visions of an American Dreamland, 1861-2008, on view through May 31, is the first major exhibition to use visual art as a lens to explore the lure that Coney Island exerted on American culture over a period of 150 years and features more than 140 objects.

Paintings Wagered—The Seattle Art Museum and the Clark Art Institute had wagered temporary loans of major paintings based on the outcome of Super Bowl XLIX. As a result, the majestic Puget Sound on the Pacific Coast (1870) by Albert Bierstadt will be on a three-month loan to the Clark in Williamstown, MA.

ART EXHIBITIONS

—The Hugo Boss Prize 2014: Paul Chan, Nonprojections for New Lovers—Guggenheim Museum, NYC, March 6—May 13. Featured is the first U.S. presentation of Chan's series Nonprojections (2013-).

—PAPERWORK, Red Hook Community Arts Network, Red Hook, NY, March 6—April 10. This juried show features original artworks in all media rendered on or of paper, comprising landscape, figurative, abstract and conceptual subjects.

—Paula Hayes: Gazing Globes, Madison Square Park, NYC, West Gravel area, through April 19. Featured are 18 transparent spheres that hold the detritus of contemporary culture, including up-cycled radio parts, industrial materials, acrylic wands and other remnants of technology sprinkled with fairy dust made of pulverized CDs.

—Focus on the Corcoran: Works on Paper, 1860-1990, National Gallery of Art, Washington, DC, thru May 3—Twenty-six European and American works from the collection of the Corcoran Gallery of Art, selected from some 3,400 that recently entered the National Gallery of Art's collection, are on view. Among several NGA firsts are works by Anni Albers, David Park and Betye Saar.

ART OPPORTUNITIES

The Stories We Tell: Hudson Valley Artists 2015—Dorsky Museum at SUNY New Paltz, June 20-Nov. 8. Open to all emerging and mid-career artists with a permanent mailing address/active art practice in Columbia, Dutchess, Greene, Orange, Putnam, Rockland, Sullivan, Ulster and Westchester Counties who have not had a major one-person museum exhibition and who do not have an exclusive contract with a commercial gallery. Traditional media, audio, video, film and performance are welcome. Deadline: March 23.

https://dorskymuseum.submittable.com/submit

85th Annual Juried Open Exhibition, National Art League, Douglaston, NY, May 4-30. Open to artists 18 and older who work in all traditional and non-traditional 2D and 3D media, including certified unique and original computer art and sculpture. Deadline: March 27. http://www.nationalartleague.org/

National Association of Women Artists—Professional women artists, at least 18 years of age and citizens or permanent residents of the U.S. and Puerto Rico, are eligible to apply for membership in March and September of each year. Categories include Painting, Works on Paper, Video Art, Sculpture, Mixed Media/Collage and Installation. Jurying is done from CDs/DVDs. Deadline: March 15 and Sept. 15 of each year. www.thenawa.org.

Webinars—Creative Capital Professional Development Program. Choose from six in March or five in April. All webinars are interactive and allow time for participants to ask questions. $25 each. Info: http://creative-capital.org/pdp

"Learning to Look" - Summer Teacher Institute, National Portrait Gallery, Washington, D.C., June 29-July 2 and July 13-16. Integrating portraiture into the classroom provides exciting opportunities. Teachers in grades K-12 may apply as individuals or as part of a team. npgeducation@si.edu, 202-633-8503.

EVENTS

Meet Me at MoMA, NYC—Free monthly program with specially trained educators for individuals with dementia and their family members or care partners. Tuesdays, 2:30-4:00 p.m. Preregistration is required. 212-408-6347; accessprograms@moma.org.

Adrianna Campbell on Robert Smithson—Gallery Talk, Dia:Beacon, Beacon, NY—Sat., March 14, 2 p.m. This one-hour walkthrough is free with museum admission and no reservation is required. www.diaart.org/events.

art on paper, Pier 36, NYC, March 5-8. Exhibiting galleries will feature modern and contemporary work by artists who look to paper as a major influence in their sculpture, drawing, painting and photography. Beneficiary Partner is the Brooklyn Museum. artonpaperny.com

Coming Soon: Botticelli to Braque: Masterpieces from the National Galleries of Scotland

March 7–May 31, 2015 | de Young | Herbst Exhibition Galleries


See paintings by many of the greatest artists from the Renaissance to the 20th century—including El Greco, Rembrandt, Vermeer, Degas, Monet, Gauguin, and Picasso—in an exclusive West Coast presentation of 55 works from the National Galleries of Scotland, one of the world's premier art collections. Also featured are British artists Sir Joshua Reynolds and Thomas Gainsborough, icon of the Scottish school Sir Henry Raeburn, and Americans Frederic Edwin Church and John Singer Sargent.

This rare presentation continues the Fine Arts Museums' tradition of presenting works from acclaimed museums around the world. Learn more.

See the exhibition before it opens to the public, and enjoy free admission to all special exhibitions as a FAMSF Member. Join today!
Some Subjects That Can Be Found In The Pages Of ARTtalk!
art, arts, paintings, painting, airbrush, airbrushes, airbrushers, paint, sculpture, sculptors, printmakers, printmaking, pencils, pencil, brush, brushes, decorative, women, drawings, pens, inks, papers, illustration, boards, canvases, portrait, collages, colors, studios, exhibition, crafts, classes, workshop, drawing, pen, ink, workshops, magic markers, landscapes, portraits, history, paper, canvas, color theory, arts and crafts, studio, competitions, exhibitions, news, oil, pictures, software, figure painting, erotic art, tattoo, framing, mat cutting, matting, holidays gift, guide, kid's, children's, newsletter, materials, products, marketplace, stores, supply, material, retailers, wholesaler, organizations, books, frisket film, watercolor, acrylic, gouache, carving, fine art, aquamedia, magazines, lessons, artists, painters, printmakers, potters, weavers, weaving, textile, pottery, lithography, screen printing, silkscreen, carving, wood, poster, tools, prints, compressors, museums, galleries, schools, lessons, instruction.
Art Supplies Manufacturers
Eclipse Airbrush, Iwata Airbrush, Medea Textile Colours, Medea Com-Art Colours,
Ampersand Art Supply, Artool, General Pencil Co., Silentaire Technology, American Art Clay Co., Graphic Chemical & Ink, Grumbacher, Schmincke, Chartpak, Higgins Ink
Basic Airbrush Techniques
Workshop
with
Robert Paschal, MFA
Basic Airbrush Workshop—Beacon, NY March 10 2015 6-9 p.m. Learn the fundamentals of airbrush technique in a concise 3-hour hands-on class, designed for the novice who wishes to paint fine art, crafts, signs, customized autos/bikes/snowboards and myriad other objects. Seating is limited. All equipment/materials are provided. 845.831.1043; arttalk.com/workshop/workshop.htm
Camp Cōkaboodie in the Adirondacks Mts. Jerry Savarie Road (off Big Brook Road) Indian Lake, NY We are located on Lake Abanakee with beautiful views and sunsets!
| | |
| --- | --- |
| Join an adult art history class | |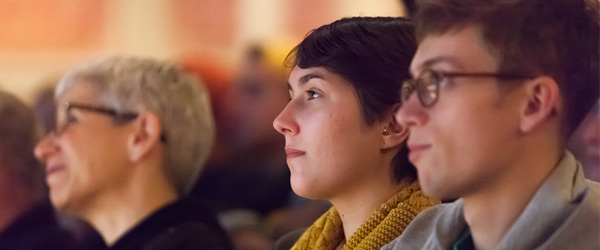 Engage with Carnegie Museum of Art's collection and exhibitions through the museum's art history classes. Programmed by the museum's education department, these classes offer terrific opportunities to investigate individual works or periods in greater depth, and allow visitors to connect with the art currently on view in our galleries.


Art Through the Ages: An Art History Survey
Gain a new appreciation for the history of art from ancient to contemporary times, with a focus on Carnegie Museum of Art's world-class collection. Become acquainted with a range of artists in ways that you never before considered, through captivating gallery walks, provocative lectures, readings, and take-home exercises. This 14-session class meets every Thursday between February 19–May 21, or every Friday between February 20–May 22.



February 19–May 21
6–8 p.m.
$200 ($180 CMP Members)

February 20–May 22
10:15 a.m.–12:15 p.m.
$200 ($180 CMP Members)

Picturing Across the Atlantic:
The Beginnings of American Art
With art historian Isaac King as your guide, discover the origins of American art through the work of Benjamin West, Gilbert Stuart, John Trumbull, and Rembrandt Peale in this four-session class.


February 25–March 18
10:15 a.m.–12:15 p.m.
$80 ($64 CMP Members)
Lasting Impressions:
Van Gogh, Gauguin, and Fin-de-siècle Paris

CMOA's rich collection of Impressionist and Neo-Impressionist paintings, including works by Cezanne, Cassatt, Renoir, Monet, and Signac, along with the exhibition Visiting Van Gogh: Basket of Apples, serve as the foundation for this four-session class.

April 8–29
10:15 a.m.–12:15 p.m.
$80 ($64 CMP Members)

Questions? Email Lucy Stewart, Associate Curator of Education, Adult Programs, or call us at 412.622.3288.
Airbrush
Airbrush History Trivia
—Abner Peeler, of Webster City, IA, invented the airbrush in 1878. Imagine, over 130 years ago! Abner, a professional inventor who tinkered with things such as screw machines, bicycles and typewriters, developed this painting tool—originally called a "paint distributor"—specifically for photographic retouching. The paint distributor, which was similar to today's oscillating internal-mix airbrush, had a wooden handle with metal parts and sold for the incredible price of $10. The first such airbrush was sold to S. M. Thomas, and we know that the first painting completed with this paint distributor was a self-portrait of Peeler himself done by his wife on an enlarged photograph.
The painter Man Ray (1890-1977) is probably the first fine artist to exhibit paintings done exclusively with the airbrush. Ray, considered the only American Dadaist, learned to use the airbrush while working in an ad agency in New York City between 1917 and 1919. His fine art airbrush renderings were shown in NYC galleries and called "aerographs.?nbsp; Looking at them with today's standards of what we consider airbrush painting, these works of art would be considered simplistic—but at that time, totally new. They consisted of images developed by airbrushing around found objects, such as paper cutouts, tools and paper clips that were used simply as stencils. Man Ray worked flat on a table, allowing gravity to hold the stencils in place, and sprayed around them with black ink. He repeated these images in both opaque and transparent ink and the end products lent themselves to the look of cubism
<![if !vml]>
<![endif]>.It is said that Man Ray was primarily interested in producing paintings with a smooth machine-like finish. And because the ink was airbrushed onto the surface, there were no brush strokes in the artwork, which imparted an industrial appearance. An excellent collection of his works is held by and exhibited at The Art Institute of Chicago; and even viewed today, their simplicity is astoundingly modern.
Artist Profile
Pablo Ruiz Picasso 1881 - 1972
There is much that could be written about Pablo Picasso, arguably the greatest artist of the His influence on several generations of artists and his recognition as the founder of many art periods, most famously that of cubism, attests to his immersion in creativity. For 80 years of the 91 he lived, he devoted himself to an artistic production that contributed to development of modern art of the 20th century. And, all the while, Picasso was a man who loved women. During his life he had affairs, lived with or married over six women and fathered four children. He abhorred being alone when he was not working.
Aside from the tumultuous personal life, Picasso was devoted to his art. During his early years he abandoned most of the classical training given him by his father and first instructor for his own interpretation of the world around him. Five "periods?are recognized as brought to life by Picasso.
Most have heard of his Blue Period that lasted from 1901 to 1904 in which somber, blue tinted paintings prevailed. These were influenced by the loss of a friend. Images of this period include depictions of acrobats, prostitutes, beggars and artists.
His Rose Period (1905 to 1907) brought out paintings with overall tones of orange and pink, many involving images of harlequins. During this period he was seriously romantically involved and the warmth of the relationship is seen in his palette of colors.
Soon after the Rose Period came an African Period (1907 to 1909) that was influenced by artifacts from his personal collection. Many paintings of this period repeat the use of two figures.
Cubism, the style for which Picasso is most famous, came into being when he and his friend and painter Braque challenged each other to dissect and "analyze?objects, then paint them in terms of their shapes. Color played a large part in this period of work ?monochromatic browns and shadow tones prevailed as a common thread. Each artist developed the style in his own way and each had strong similarities.
His Cubist Period ran from 1909 to 1919, and included the use of collage as a fine art form. Heretofore, no artist had used collage and cut paper to convey images. Imagine art without collage?
Picasso had many artist friends and some rivals. Matisse was one of the "gentle?rivalries experienced in Picasso's lifetime. Both were strong, talented and seemed to challenge one another. A recent collection of works by both artists reveals they had a lot in common, although their styles were personal and not derivative. The bold, outlined and highly decorative nature of both artists' works is without question.
Historically, a lot happened during the 90+ years Picasso lived, but he remained detached from any personal commitment. He was a proclaimed pacifist, refusing to fight for any side in the Spanish American War, World War I or World War II. If was thought by many of his contemporaries that his dislike of war and his unwillingness to fight was less political and more cowardice. Being Spanish but living in France during these conflicts, he escaped involvement and thus proclaimed and solidified his pacifistic standing. He did, however, remain a member of the Communist Party until his death.
At the time of his death, Picasso had enjoyed wide acceptance as the greatest artist of his time. Many of his works were recognized within his lifetime. Some include The Old Guitarist from Picasso's Blue Period, on display at the Museum of Modern Art; Las Meninas Series, on display at the Picasso Museum in Barcelona, Spain; and Guernica, in Madrid, Spain.
"My mother said to me, 'If you are a soldier, you will become a general. If you are a monk, you will become the Pope.? Instead, I was a painter, and became Picasso.?- Pablo Ruiz Picasso. Last words: "Drink to me.?/td>
Painting How To
Painting on a Grand Scale
When artists gravitate towards large scale works, they face some interesting challenges along with the actual creative process. How art is created ?on a grand scale ?is different from small artworks. Every aspect of the act of mural painting and other large scale artwork has considerations that make it fun and stimulating - well worth those deliberations.
From the very ground onto which the artist places sketch lines, brushes of paint and blended colors, large scale nudges the artist into new realms of production. In order to paint large scale, the preferred ground ?canvas of some sort ?must be acquired in an appropriate size. The content of the canvas and its weight are both vital considerations when the painted surface is gigantic.
Widths/lengths and fiber content of canvas-type grounds vary greatly, but there are sizes as large as 12 feet wide. More commonly, large scale works are completed on canvas of 60? 72? or 84?widths. Roll length purchases are necessary and can vary by manufacturer ?from 6 feet to 25 yards.
But, after width and length, the fiber content may be the single most important element of the painting. As you would expect, there is cotton fiber in a variety of weights, but there is also linen, jute, cotton/linen blends polyester (all synthetic) and cotton/poly blends and all can be found primed and unprimed. The weight and texture of the canvas will have an important bearing on the finished artwork, and most artists match their style with the texture and surface of their ground. Choices abound!
Rather than traditionally sized tubes of paint, most muralists/large scale painters use jars, tubs ?even gallons of artists?colors. Most manufacturers of paint offer a wide selection in larger quantities. Selection of textures in those containers is also sometimes available. Thicker paint means more pigment for application and working into large spaces.
Application tools include brushes for sure, but those used are much larger in size. Consider when doing any work—if the scale were huge, you would want to use larger brushes. And, additionally, rollers (like those used for wall painting) and trowels are also used in larger scale works ?tools that would be difficult to use small scale become a necessity for bigger works. Trowels, scrapers, and tools not often associated with "painterly?applications are used by muralists and accomplish the job they want. Painting pads and hand "mops?for decorative surfacing of walls can come in very handy on larger scale artworks.
Easels play a big part in big works. Studio easels in both wood and metal often accept works as large as 5-8 feet tall. They help hold the work at the proper level ?that at which it will be viewed ?so the artist is always aware of the scope, perspective and dynamics of his/her work. Some artists who do large scale work cover a wall with plywood and then staple or tack their canvas to that surface at the proper level for work and viewing. Easels and wall attachments ?whatever they might be ?help artists by allowing them to step back and take in the "big picture.?For large stretched canvas, wall mounted easels are great. They can accommodate works of around 100 inches in height. They are sturdy, help hold the stretched canvas firmly and adjust to all points up to around 100 inches.
And lastly some artists employ the use of airbrush to do a lot of the design layout and fill-in on large works. Texturing with an airbrush can be accomplished by painting through screening, metal mesh, decorative pierced metal sheeting and many more items. Airbrush gives the type of color gradation almost impossible to achieve in any other way. Mists of tone-on-tone and the softness achieved is a huge asset to some muralists.
In review, large scale artworks bring new thought processes to ponder and hurdles to overcome. But, isn't that what contributes to making art so enjoyable and rewarding—to accept the intellectual stimulation of such works and to succeed.
Printmaking
Printmaking Techniques & Materials
Printmaking is an enjoyable expression and is accompanied by some terms that often seem a bit difficult to understand. So, here some of the common terms and techniques will be explained. The scope of printmaking is huge and can be enjoyed by nearly any age group. Some of the materials used are found around the home, while others must be purchased from art material dealers
Graphic Chemical & Ink Co.
No matter the level of your involvement with printmaking, it is sure to be exciting. In some techniques, duplication of results is nearly impossible, which seems a bit contradictory to the basic term: printmaking. Let's take, for our first example, the most direct and simple of prints…monoprints.
A monoprint (mono meaning one) is created by applying ink or paint to a hard flat surface (plate), pressing paper against the plate and lifting the paper from the plate. The resulting print is one-of-a-kind, since ink or paint would be nearly impossible to set in the same place time after time. Simple doesn't mean uninteresting, and this is a great technique for any artist.
Collagraph, a very simple form of printmaking, is a print created from a plate (Masonite, mat board, chip board, etc.) that has natural and/or found objects with texture glued to it. The surface of the plate is sealed and, when dry, is inked on the textured plate, excess removed and a paper placed on top. Downward pressure (using a press or hand roller) presses the paper and ink together and the images are transferred (in reverse) to the paper. Again, the simplicity of collagraph prints makes them easy for everyone to try. Many, but not unlimited, prints can be made from a master collagraph plate.
Wood block (woodcut) printing advances in difficulty because the artist uses special gouges and carving tools to create a dimensional image in a wood block. The high surfaces of the wood block are inked, paper is pressed against the inked areas and the resulting image is a woodblock print. Surfaces other than wood can be used; linoleum, wax, and rubber are a few that are a bit easier to carve. Early wood block designs were used for fabric embellishment and those blocks endure as collectables.
Reduction prints are created with care by print artists who desire more color and texture in their work. Each color is printed individually on the ever-decreasing wood block. Working from back to front colorwise, the artist reduces the wood block with every color, printing that part of the plate that will reflect a specific color, and then removing more mass to print the next color. When finished, the only areas that remain on the block are those representing the very last color.
Drypoint etching is more involved because it starts with a metal plate. The plate is scribed (scratched) by the artist to record a subject. Ink is rubbed into the slight toothy grooves created by the scribing. Paper is then put on the plate, pressed and the resulting print is pulled away from the plate. For all but the tiniest of printed images, a printing press is invaluable in the process. Strong definition and evenness is difficult with hand pressing methods. Many prints can be made from the original plate. Etching can be taken yet another step by using acid to enlarge and remove areas of the metal surface.
Intaglio prints are made from a metal base into which designs have been created. This is often done with harsh chemicals, the metal dissolving where there are scribed or etched lines that have been made through a protective covering. Because of the chemical contact (acids), this level of printmaking is considered advanced and should be done under supervision and instruction. Many prints can be made from the original plate. Ink is rubbed into the low areas, paper is pressed to the surface and a print is created.
Finally, following is a simple explanation of some terms associated with printmaking:
brayer - a hard rubber roller on a handle used to transfer ink to the plate.
plate ?a surface on which an image is formed, usually metal.
baren - a circular padded tool used to rub against the back of paper to obtain an image from a master.
hard ground -an acid-resistant material applied to an etching plate through which you scribe to create a design.
mordant - an acid or other corrosive substance used to "bite?into a metal plate to create an image on that plate.
gouge ?a V- or U-shaped tool for cutting a wood or linoleum block.